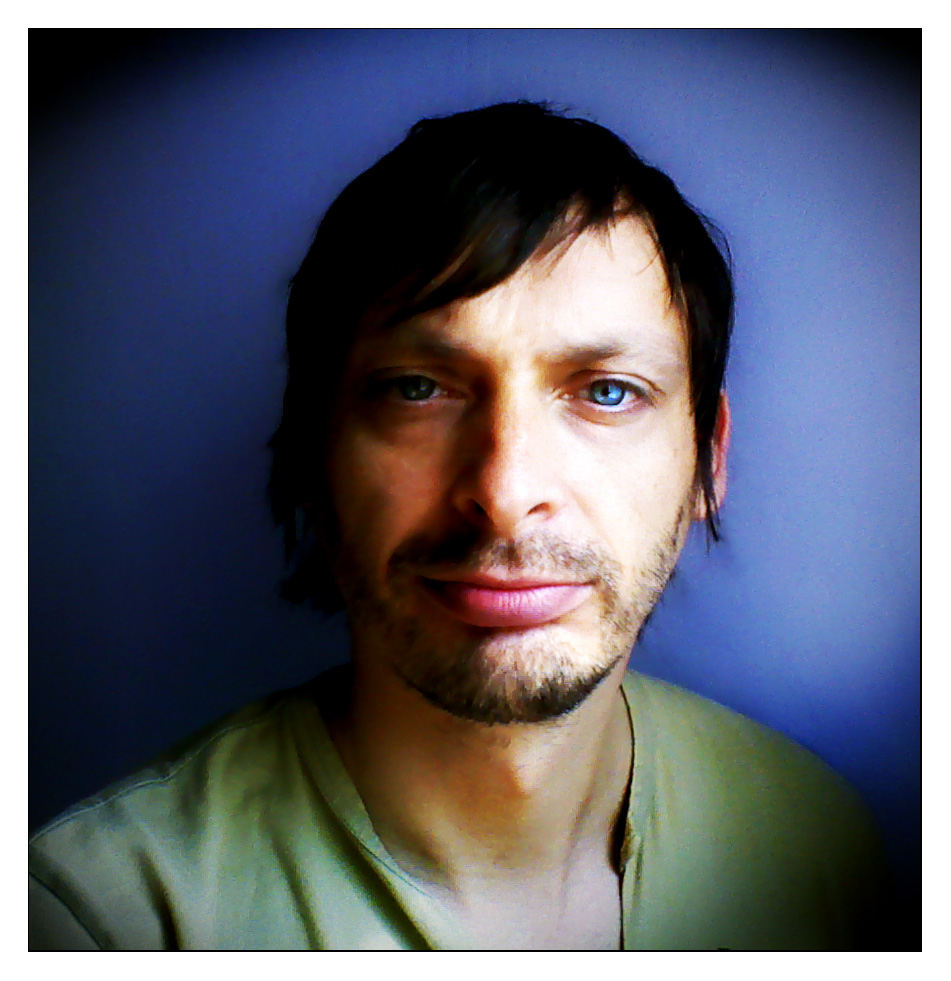 Dimitri Hakke is sinds 1994 freelance fotograaf & journalist for various (music)bladen, persbureaus en online magazines. His interest in photography was awakened by his older brother who own a black / white darkroom had. After a brief excursion into drawing and painting, he joined the School of Journalism in Utrecht, where he combined writing with making photos. During the famous Dynamo Open Air hard rock festival (1994) Dimitri Hakke went for the first this challenge. It was a perfect combination of two great passions: music and photography.
During his studies he became a photographer / journalist for the music magazine Music in Motion, where, after graduating (photo / kunst) went to work full time. M.I.B. and the underground magazine Opscene enabled him to artists like Zakk Wylde pictures, Atari Teenage Riot, Sean Lennon, and Janet Jackson. Because of the admixture in demand for color photography exchanged Dimitri in 2002 analog darkroom for a digital camera. Shortly before (1999) He made the jump to the freelance life and his work published in magazines such as Oor, Fret, Live-Xs, Daily Paradise in Redferns. Meanwhile, its portfolio includes photos of various international celebrities in music: Kiss, Iggy Pop, Kaiser Chiefs, Rolling Stones, Van Morrison, Marlyn Manson, White Stripes, Franz Ferdinand, Tori Amos, Oasis, Das Pop, Killing Joke, Jon Spencer, Madonna, AC/DC and Primal Scream.
In 2006 His work was included in the photo collection of Rock Archive, an international gallery that classic rock photos exhibits and sells. After the late Lex van Rossen second Dutch photographer whose work is sold in the gallery that further manages work of photographers like Mick Rock, Kevin Cummins, Bob Gruen and founder Jill Furmanovsky. In recent years, there were exhibitions in o.ä. the trendy
Parijse galerie Colette, Amsterdam Bijenkorf, the Central Library of Rotterdam, Blumann Galerie in Paris, Ahoy in Rotterdam en Under The Bridge in Londen (permanent).
Year 2014 Dimitri is working as a freelancer for o.ä. Getty Images, Dalle Photo, Hell Gate Photography, Lowlands Dagkrant, Rotterdam Festivals, Wegener and Novum.
---
Background
De Limburger (stage) 3/93-6/93 Reporter Town, Sport-,Reportage- Editors and Abroad. Interviews, reports, reports.
Nieuwe Revu (stage) 6/95-9/95 Reporter New Week, Popmuziek en lifestyle. Veel research, interviews a longer reportages.
De Havenloods (weekday newspapers) 9/96-5/97 Reporting & Photos. Correspondent Editio Rotterdam-Noord
Music in Motion (maandkrant) 5/96-1/99 Reporting& Photos. Correspondent muziek.Daarna staff editor / picture editor. Photos, editing, reporting, interviews and reviews. Part-time editors.
Tips & Advies Internet (Newsletter) 2/98-2/00 Discussions of sites and applications, search the web serving entrepreneurs and individuals.
Peoplesound (internet) 1/98-5/00 Music Reviews / descriptions (English)
Planet Internet (online publicatie) 9/98-1/00 Editor Youth Booklet. Responsible for the content of the youth section of KPN The Net. Music Reviews,reports, gather news, Find and discuss useful sites. and program.
Opscene (monthly) 1/99-lifted 2000 Picture Editor & Photographer music magazine for 'Alternative Music'
Dutchsound (internet) 1/03-5/05 Collecting Music News (English)
Freelance Photo Graaf / Verslaggever since 1/99 for various clients (see box on the right)
Freelance Eindredacteur since 1/99 Editing and proofreading for magazines. o.a. Interface, Out in West-Brabant, Slagwerkkrant, Dutchsound and event calendar Rotterdam)
EDUCATION / SPECIAL SKILLS
Photographer and chief picture editor for internal publications while studying journalism.
Social Media uitingen (Twitter, Facebook) care for several websites (o.a. Rockarchive).
Graduation Project Photography. Curriculum popfotografie Lex van Rossen.
Diverse cd's, publiciteitsfoto's singles bands.
Course Editor. Editor various publications while studying.
Special Interesses: music, Photos, internet, media, lifestyle, Events, sport en cultuur.
School of Journalism & Education diploma 1995
Specializations: Magazine, Art & Culture, Photos & Beeldredactie & Final editing
---
EXHIBITIONS:
Colette (with (Asia Argento/Roxanne Lowit), Paris 2002,
Rotown, Rotterdam (2003-2010),
Beehive, Amsterdam 2005,
Nationaal Pop Instituut, Amsterdam 2005,
Funkie House, Rotterdam 2005,
Central Library, Rotterdam 2006, 2013
Rotown Rotterdam 2006,2007,2008,
Watt, Rotterdam 2008
IMPF,Schiedam 2009,
North Road, Rotterdam 2010, 2011, 2013
Buenos Aires (with Mick Rock), Argentina 2010 (postponed)
North Sea Jazz 2010
Rolling Stones Expo in Maastricht 2013
VIP's Rolling Stones Expo 2013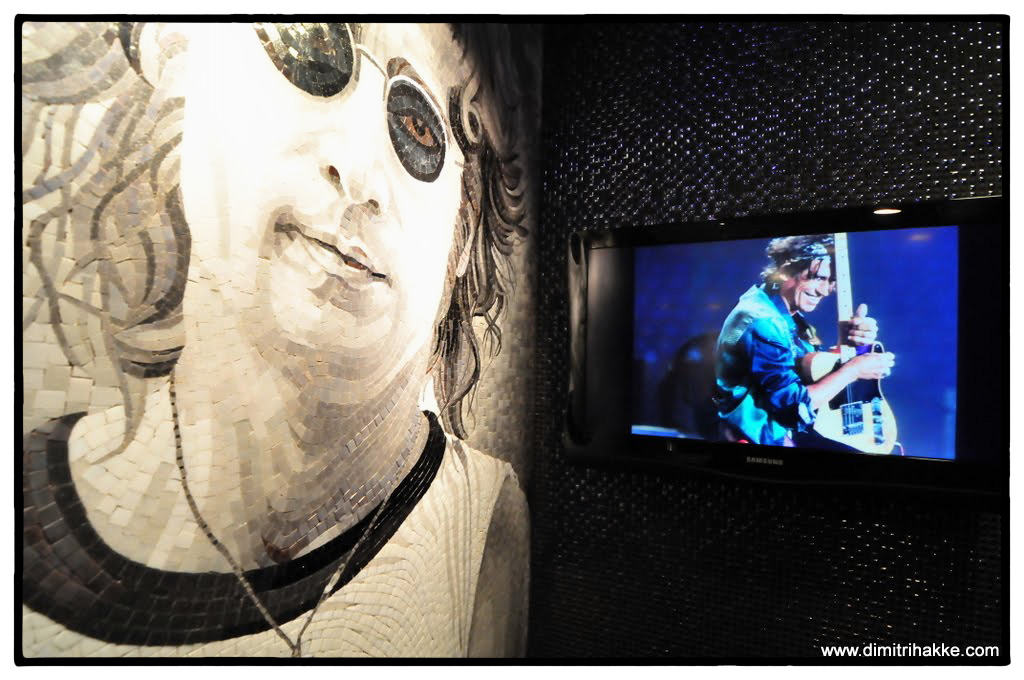 Under The Bridge – Chelsea Stadium London (permanent)
Gallery Blumann , Paris 2013
CDs – BOOKS – BROCHURES
Rotown 20 year
Rotterdam World City to Live (OBR)
Buma Culture Annual Report 2007
Erasmus of Rotterdam, an introduction
NL10 Restaurantgids 2006
Eighteen is the Deadline (Youth Care)
30 years pop festivals in the Netherlands
Basisboek Entertainmentmarketing
CD Peter Pan Speedrock – Spread Eagle
7 " The Riplets – Our Engine is Running
CD Belmondo – A Wash-away
CD Belmondo – Sunday Needs an Aspirin
DVD Rotown 20 year
DVD Nighttown 1988-2006
CD Very Very Punk III
Robert van der Kroft Index (1988)
Metropolis 20 year