---
What do billionaire Roman Abramovich, the mother of Keith Richards, electroqueen Peaches, Inholland's School of Law, Rotterdam.info tourist center and the Parisian gallery Blumann have in common? They all have a "real Dimitri Hakke' on their walls.

This website contains a small presentation of my work as a journalist and photographer. Take a look at my portfolio. More information about previous clients plus a comprehensive resume. can be found under Info.

Would you like to hire me as a photographer for a reportage or to cover your event, or for a new series of promo pictures? Are you looking for someone to write your press release, a short biography in the right tone of voice? Or maybe you want someone who gets the last bugs out of your writings. Just let me know!!

Dimitri Hakke, Rotterdam, July 2014.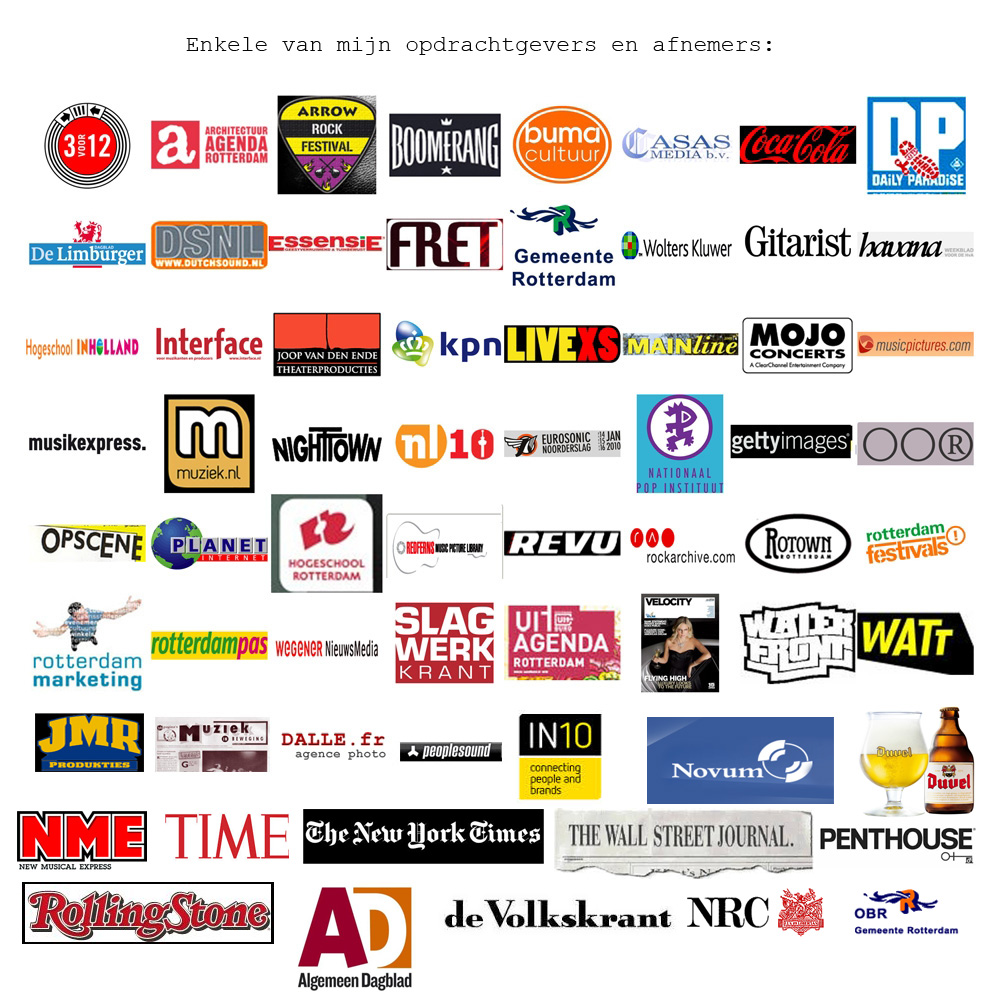 ---