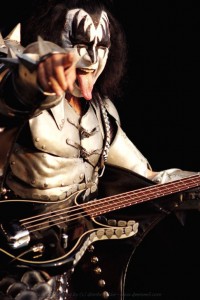 Around your eighth or ninth year of life begin your musical education. One of the first bands that I came into contact with as nine-year-old boy, waren de auteurs van rock/discostamper I was made for loving you. It was a special experience, You can say. I was immediately captivated by this' larger-than-life act. The four men gesminckte Kiss would continue to fascinate me until well into my twenties. When I came to eleven in the local newspaper, when I was in Rotterdam in a full-regalia-Gene Simmons outfit' walked the streets during carnival.
My first live experience with Kiss was in 1988 op Monsters of Rock-tour. Although the musical was all a little less time and make-up was also anathematized, it was an experience to live to see my heroes. In 1999 I saw the four men pass for the first time in full outfit. Unfortunately, as an ordinary visitor, So more than memories and a 3-D glasses for the spectacular three-dimensional effects, I did not like about this Psycho Circus tour. So when this year came the opportunity to 30 years after my first encounter, capture my childhood heroes on film, I did not hesitate. Guitarist Ace Frehley has been replaced by Tommy Thayer and Eric Singer by Peter Criss.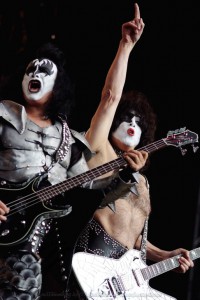 Coincidence (exists that?) Ace wants two days earlier 'just' in 013 stands with his own band. Without makeup and unfortunately not too good at voting last Thursday was thus the first encounter with a piece of youth sentiment. A good warm-up, Ace because his guitar flew fashioned on fire! The two-hour show Sunday Kiss at Arrow Classic Rock is the way it should be: licked, bombastic and above all a feast of recognition. As a photographer, I can live me and the most beautiful plates will soon be found on this site. Here's a preview: Ace in 013 and Kiss in Nijmegen.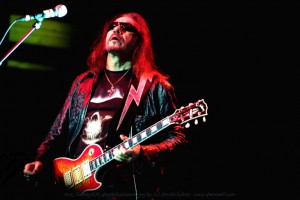 So now once again prepare for my other childhood heroes: de Stray Cats. They also do shortly Netherlands for a farewell tour. I'm very curious how this renewed acquaintance going to give birth. This time I only have to listen to prepare instead of 24 only four LPs from my collection…
18-6: Under UPDATES all photos from Arrow Classic Rock including more KISS! Photos can also be found on from today
www.arrow.nl
in
www.redferns.com