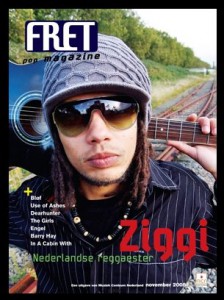 One exhibition is over and the next is coming. The first plans for an expo in Watts, date back to long before the opening of the new venue, but because of the stress of going anyway Watt open on time, were the "nice perks' just pushed on the back burner.
But now it's finally happened: there is set a date for the opening of my first exhibition in Watts and Watts first exhibition ever ;-)Write down but stuck in the agenda: The opening is on Wednesday 19 november. Exact time will follow. The concept with the passage of time has changed a bit. Was the first time the intention Festivalitis! III of DAAR exposeren, Now it's a little late in the day to the end of November to come up with an overview of the festival summer. Concept nu: little new, little old, little portrait, little live. An overview supposedly, with emphasis on newer work with a few classics.
A better ushering in of 2009, the year I 15 popfotografie four years, there is of course not. A corner of the plans 2009 already…tis something with pages and you can be in leaves.
Further away from today the new Ferret in the shelves on the cover Ziggi. The result of a photo shoot I had with this lovely and talented reggae / dancehall artist recently. Speaking about talent: Next week I will travel to Groningen to see what picture talent Europe hosts. Because I am part of the selection committee at the Popview / Lex van Rossen Award. The prize for the best talent in the photo 'pop photography'. Ideally of course I had participated, but last year I got the stamp of the organization 'too old' impressed! And, and, if you are a talent and as you have already almost elderly. But I feel honored to be in the name of Lex, to be allowed to give my opinion on the new generation of pop photographers. I stitch with pleasure some free time in…
But first tonight Bloc Party!