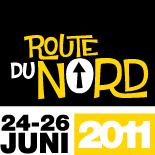 A bustling art route of various exhibitions, concerts, celebrations, literary readings and much more. Rotterdam Noord is three days immersed in art, Photos, design, architecture and fashion high kwaliteit.Galeries, shops and restaurants are of 24 to 26 June in the sign of Route du Nord.
The art route lies roughly between Zaagmolenkade and Benthuizerstraat. The festival has been around for five more years.
A modest atelierroute of enthusiastic local artists, it has become a large-scale prestigious art trail. Easily accessible, the Route du Nord still.
This year has seen among other Geert Mul work, Stefan Gross, Daan Roosegaarde, Marin de Jong, Olaf Mooij, Mia Andresen, Niels Post, Hans van Bentem and Dimitri Hakke and collectives as Sober Industries, De Fabriek, Vice Venus, Platform RAS, Incorrect Realisten in 2012 Architects.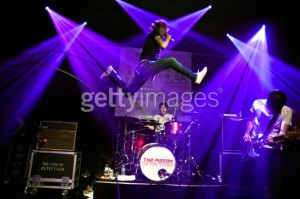 My popfoto-expo can be found at: Zwaanshals 255, The Living Room of the route. Here are regular performances by o.ä. The Yes Please, Sir Ian Charlie Dee. At this location mainly work over the past year and a half to find. More -ouder- work can be found across the road in record Thatz-It Zwaanshals 362.
Opening: Thursday 23 juni 19u-23u
Admission is free.
Times Route Du Nord:
Friday 24 juni 19u-02and
Saturday 25 juni 14u-18u
Sunday 26 juni 14u-23u
More info: www.routedunord.nl
Prolonged due to success:
Like hot cakes, the pictures were sold last month in Exit. So even during the Route Du Nord is again likely to be acquired for almost nothing 'real Dimitri Hakke ". But hurry ... because applies to offers: OP =!
All the work (and other pictures) the exhibits are for sale. For those with a small budget, the expo of Route du Nord, a godsend to tap unique popfoto on the head for a bargain price. Such 100 photos from A4 up to 50x70cm originate from previous exhibitions (eg. Library Rotterdam, Ahoy, Bijenkorf Amsterdam, Rotown and Watt.) The photos are to take right away! Sometimes with a sticker on the back, or dent or completely in perfect condition. Sometimes stuck – can be as to the wall, sometimes complete with mat or just the picture. Prices depend on artist (from 5 euro, but never more than 40 euro). Between the photos, for example a live picture of Franz Ferdinand in Rotown, LiveXS covers of White Stripes and Jon Spencer of The Strokes at Metropolis. Other artists, among others: Al Green, Snoop Dog, Scissor Sisters, Peaches, Riplets, Spinvis, Das Pop, Thermals, Michael Franti, Interpol, Turbo Negro, Kaiser Chiefs, Giovanca, Iggy Pop, Mars Volta, Ziggi, Beck, Interpol, Madonna, Editors, TV on the Radio.