Rotown in Beeld: Franz Ferdinand tot Peaches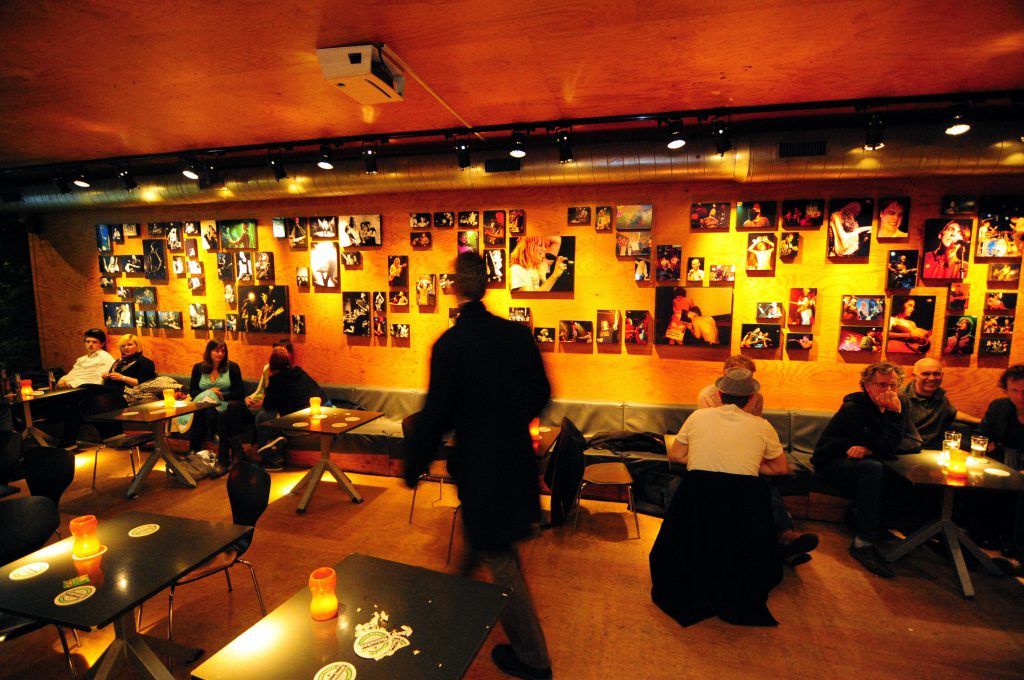 Speciaal voor het dertigjarig jubileum van poppodium Rotown dook popfotograaf Dimitri Hakke in zijn enorme archief en selecteerde tien foto's van een aantal bijzondere artiesten die Rotown in de loop der jaren bezochten. Wat dacht je van Stone Roses-zanger Ian Brown optredend in een speciaal Rotown-jubileum shirt, Franz Ferdinand in een uitpuilend Rotown of electroqueen Peaches met partner-in-crime Chilly Gonzalez. De gekozen foto's worden uitgebracht als unieke gelimiteerde en genummerde editie, die alleen te koop is in de feestmaand april. Wees er snel bij, want op=echt op. Van elke foto zijn only 10 exemplaren te koop en ze gaan over de toonbank voor de lachwekkend lage jubileumprijs van 30 euro. Dus haast je naar de bar en vraag naar de feestelijke Rotownprint van jouw favoriete artiest in jouw favoriete poppodium.
De volgende afdrukken zijn beschikbaar:
Peaches & Chilly Gonzales 2000
Ian Brown 2002
John Bramwell (I am Kloot) 2003
Franz Ferdinand 2004
Tim Harrington (Les Savy Fav) 2007
Anna Calvi 2011
Mette Lindberg (Asteroids Galaxy Tour) 2012
Soko 2012
Peter Te Bos (Claw Boys Claw) 2013
Sean Lennon & Charlotte Kemp Muhl (The GOASTT) 2014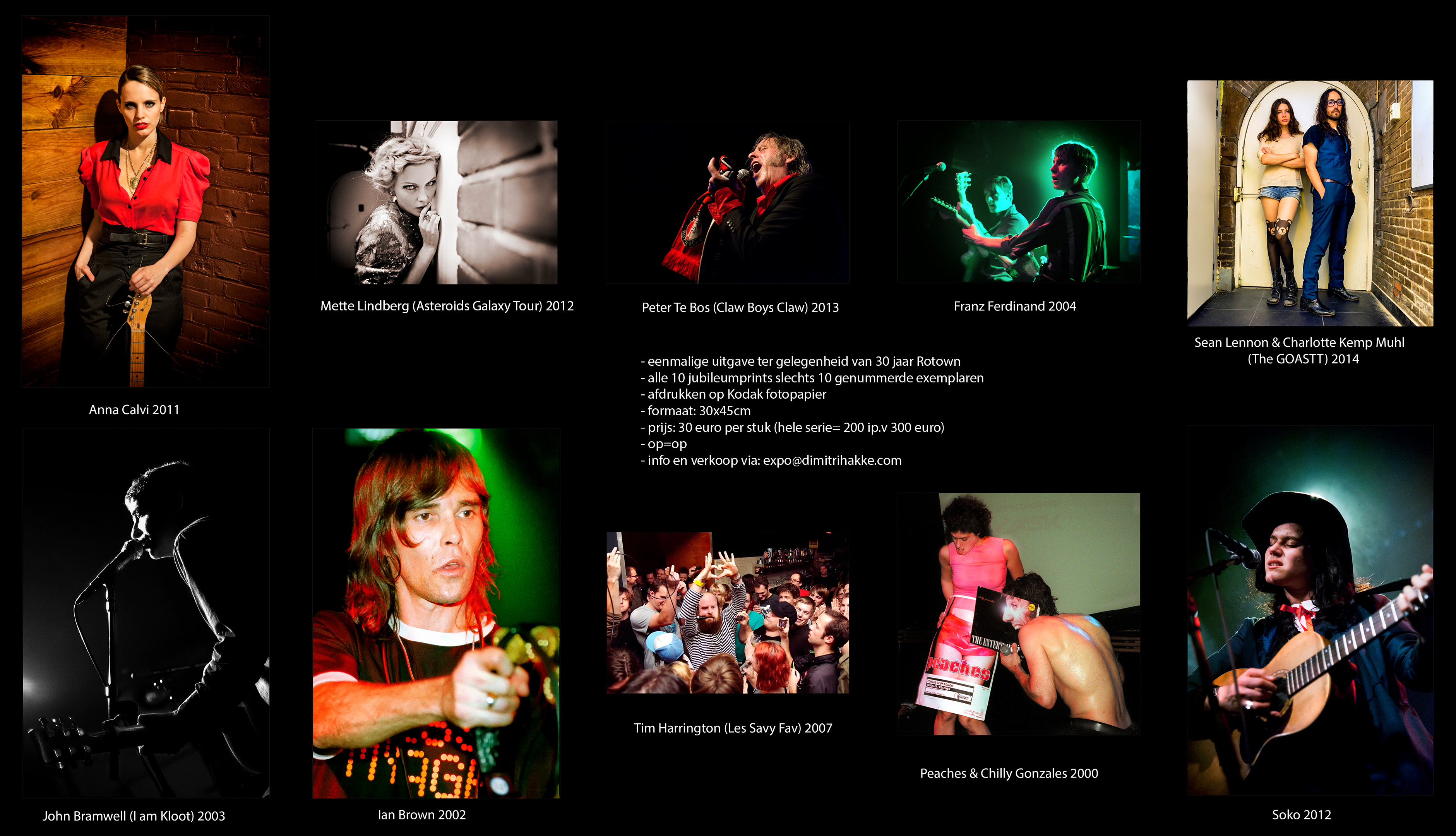 Voor alle fotoprints geldt:
Eenmalige jubileumuitgave formaat 30x45cm.
Elke print heeft een genummerde oplage van 10 stuks.
Price: 30 euro.
Tijdens de opening wordt de videoreportage van Open Rotterdam getoond.
Naast de verkoopprints toont de expo nog enkele portretten op groot formaat van 80 centimeter tot 140cm geëxposeerd op de plek in Rotown waar de foto genomen is.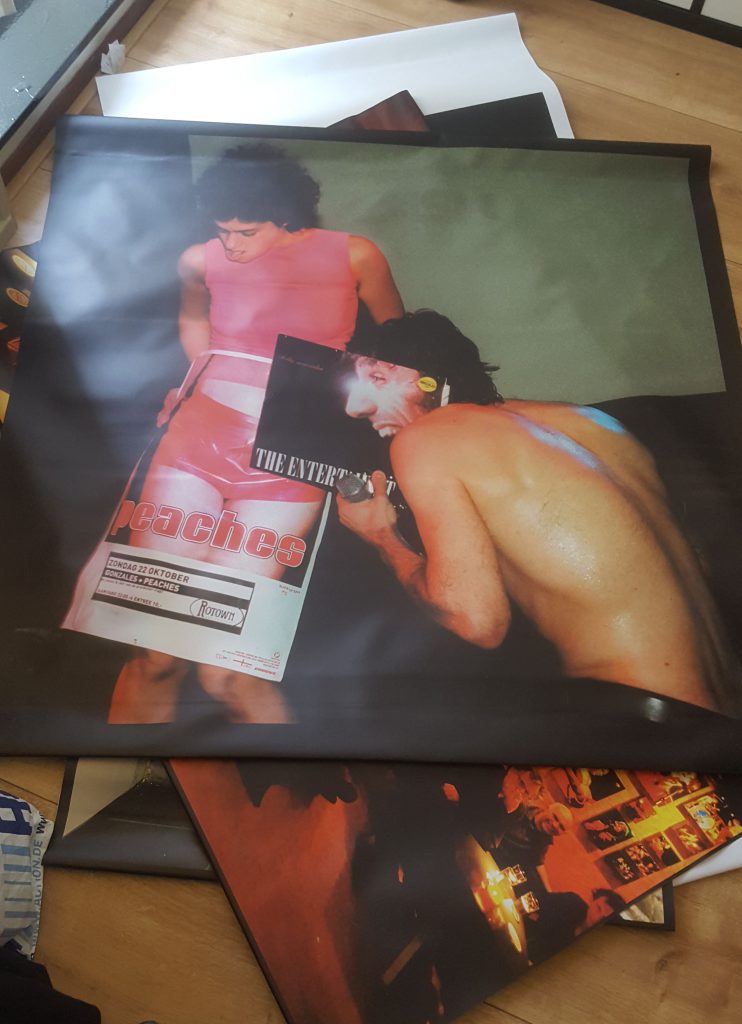 Deze portretten zijn gemaakt na afloop van de optredens, in maximaal vijf minuten, vaak na minimaal een uur wachten op de artiest die meestal eerst nog even wil ontspannen na afloop in de kleedkamer, cd's wil verkopen of eerst met de fans op de foto wil. Meer dan eens is het dan een kwestie van alle bandleden goed in de gaten houden, en voorkomen dat ze als kikkers in een kruiwagen alle kanten opspringen. Dat gaat wel eens mis – als bijvoorbeeld een zanger ineens de hort op is, maar vaker gaat het goed en is het het wachten meer dan waard.
Opening: Saturday 1 april 15:00 hour
De expo duurt tot 30 april.
Source: https://www.rotown.nl/agenda/rotown-beeld-franz-ferdinand-tot-peaches/