In Memoriam Lex van Rossen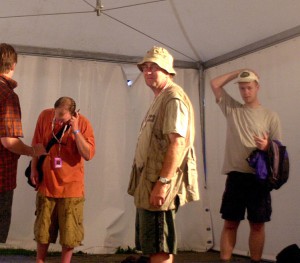 Just reached me the shocking news that fellow photographer Lex van Rossen is deceased. Lex I consider one of my role models as well as teacher. For years I shared the fotografenpit with him on the most important festivals. I know Lex as one of the most amiable people in the pop photography. An open personality, always in for a chat or tips if you asked.
At the community college in Haarlem, I have pop photography lessons may follow with pleasure. Although I 8 year live photos made, He has many tricks of the trade taught me and I liked the way he spoke about his profession always very inspiring. I have often asked to how well music photographer was. "Just do", was his reply. At a seminar was also the question once posed to him from the audience. He knew I was standing in the hall and asked "En Dimitri, how do you pop photographer?" Laughing stamelde ik "just do it…"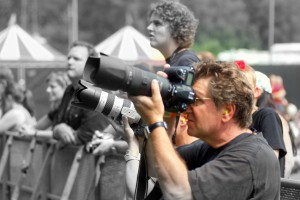 Lex was a photographer of the old school. Geen snelheidsduivel zoals de nieuwe generatie fotografen die hun vinger op de ontspanknop zetten en niet meer los laten totdat de buffer vol zit en ze veertig foto's in 5 have shot seconds. He was a man of framing, wait, wait another and return framing. Waiting for that one moment. Photography such as ought to be. The eye of the master that determines, not the number of frames per second. In his portraits, he was often to explain something special, so that viewers enthralled watched. Consider the portrait of Moby.
In 2005 He had an exhibition Rossen Rock Roll in the galaxy containing his most beautiful pictures of Moby, Blondie, The Clash en U2. Photos that radiate his love for music and the artist. His work is truly inspiring. Together with Niels van Iperen I consider his work as the most beautiful in the Dutch pop photography. In 2004 he also received quite rightly pop press award. Yet after all these years there were pop photographer magazines and newspapers that were writing about Lex van Rossum and Van Rossem.
Lex van Rossen was sick for a while, so it was not recently present at his permanent place for the stages. Lex is only 57 become year. I m happy munching had next to me in the long fotopit nicotine gum. Unfortunately,, it should not be. I m grateful for his lessons and go really miss him. From this place, I wish all survivors strength in these difficult times.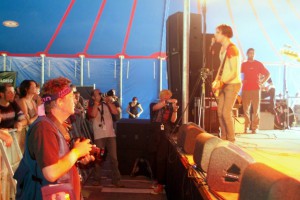 Lex thanks!
(foto's Lex op lowlands 2001 and metropolis 2005)
Work can be seen at www.rockarchive.nl
Lex personal site: www.lexxx.com