First three songs, no flash!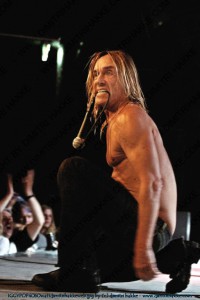 'First three songs, no flash', is categorized under popfotograaf Dimitri Heels exhibits in WATT. Wednesday 19 november 2008 t / Sunday 4 January 2009 The café-restaurant at the brand new venue in Rotterdam backdrop of thirty popfoto's. New live pictures, but also portraits from the past fifteen years, zullen de overcame Sieren.
Na exposities in o.a. Parijse trendy Colette gallery, Amsterdam Bijenkorf, het Nationaal Popinstituut, the Central Library of Rotterdam and a photo wall in permanent venue Rotown, it is now time for an expo in the successor Nighttown. A difficult job for the hundreds of artists that the Dutchman was the lens , compress to a clear exhibition. The result puts particular emphasis on the last few years: Iggy & The Stooges during the opening of WATT, Lowlands 2008, a recent shoot with Ziggi. 'Classic' plates Stones, White Stripes, Killing Joke and Franz Ferdinand have also managed to secure a place.
The title of the exhibition 'First three songs, no flash', refers to the standard communication that photographers be told when they are ready "in the pit" for the stage to photograph the artist. Time Limit, that is the key in the pop photography. Whether it's a live shot or a quick portrait backstage. Do it with the often difficult- circumstances that you get served, there is the challenge.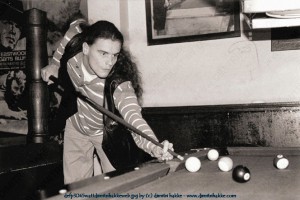 During the famous Dynamo Open Air hard rock festival (1994) Dimitri Hakke went for the first this challenge. It was a perfect combination of two great passions: music and photography. Since then he has not store in the road stages. As a freelance photographer / journalist, he is currently working for ao. Live-XS, Fret, Lowlands Dagkrant, Redferns, Wegener, WFA en Dutchsound.
In 2006 His work was included in the photo collection of Rock Archive, an international gallery that classic rock photos exhibits and sells. After the late Lex van Rossen second Dutch photographer whose work is sold in the gallery that further manages work of photographers like Mick Rock, Kevin Cummins, Bob Gruen and founder Jill Furmanovsky.
De tentoonstelling 'First three songs, no flash', is also the prelude to the year 2009, which a real photo book in the pipeline including working from 1994 to 2009.
Place: WATT café-restaurant ,West- Kruiskade 26-28, 3014 AS Rotterdam
Date: 19 NOV 2008- 4 JAN 2009, Official opening Wednesday 19 November wind 17u30-19u30
Commencement: during opening
Access: Free