Expo News and new website…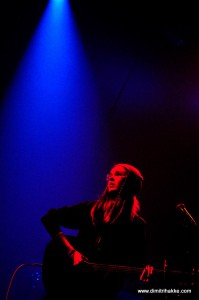 After my living room, could also use my site a lick of paint. The deal is still under construction. In linkspage is still a bit sparse and the band list is by no means yet complete and recent photos have yet to be uploaded. What is done: new portfolios, completely redesigned aboutpage, with prices, CV and principals. Further articles of the past year and a half added to the button…(Once councils)Articles. For now, new version only be seen on www.dimitrihakke.nl. On www.dimitrihakke.com the 'old' version still online.
Two exhibitions are in planning. One is at Route du Nord (next month in Rotterdam North, more info soon) and the other is not certain, but is likely in October (drumroll…) Buenos Aires, Argentina! This is an exhibition with the legendary Mick Rock. Sponsors bend themselves' as we speak' together with the creative direction of the pictures and finances. Previous events were o.ä. sponsored by Cinzano, Levi's at Puma. So with a little luck will follow soon confirmation and of course more info. Keep your fingers crossed!
Last month (on 1 april nog wel!) there was suddenly a dvd of my childhood hero Ace Frehley in the bus.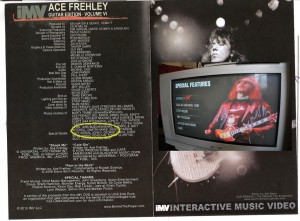 I was approached last year to get my pictures to be able to use for this project via Flickr. Publisher wanted to use my photos. Unpaid, but as part of the sale proceeds to charity (Little Kids Rock, an organization that gets instruments in the hands of underprivileged children.)going and I did not want to pass up this opportunity, I sent my pictures. I heard nothing else, and thought that they would still ask for larger versions, but a year later DVD is suddenly in my van with my thank-you note and picture in picture at pontifical additional section of the DVD. Those are nice things!