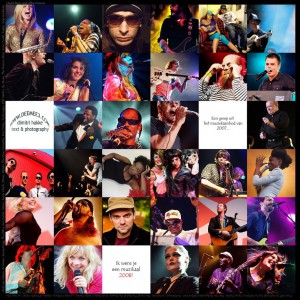 …for the year 2008!
It's almost over, music year 2007. Traditionally began in January with Noorderslag. Paaspop followed and a few months later, Bevrijdingspop already at the door. Parkpop and Metropolis, North Sea Jazz and Lowlands soon followed, and before you there was very, you could already to your year lists of 2007 start. Beautiful and less beautiful moments followed each. In the latter category is certainly the death of esteemed fellow music photographer Lex van Rossen. Time to the year 2007 occlude.
A few personal highlights:
…in 2007 came over 5.000 unique visitors to my site. They delivered 550.000 hits op. Unfortunately, exact figures are not available due to malfunction statistics. (For comparison, in 2006: 4.889 unique visitors with 76.071 hits.)
…I was asked to join the international music press office Redferns, supplies that photos to various magazines. Now there are 462 in the database http://www.redferns.com/ in http://www.musicpictures.com.
…I exhibited with 8 other photographers in Rotown the occasion of the 20 anniversary of the venue. The work can also be found in the accompanying booklet and beautiful on DVD.
…I had a solo exhibition of my best photos of festival 2007 evils they Noem Festivalitis2.
…beschouw ik After Forever, Lucinda Williams and Kaiser Chiefs as my most successful live pictures of 2007.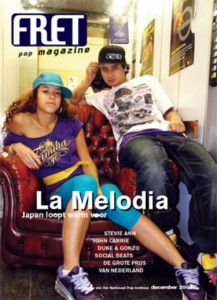 …After covers of NL10 earlier this year, were at the last moment two photographs used as cover for the Ferret. In November, the Riplets graced the cover and in December it was the turn of La Melodia.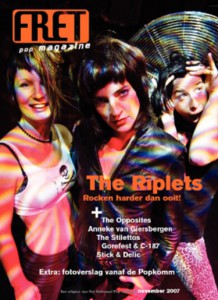 …Most memorable concerts: Shins (Lowlands), Sounds (Rotown), Chuck Berry (013), Starsailor (Music in My Head) en Claw Boys Claw (Rotown).
…most memorable photo shoot: Nothing to do with music , but fun. For Rotterdam event calendar on the road with festival tiger. See results in the January issue. Now free pick o.ä. in library and Albert Heijn.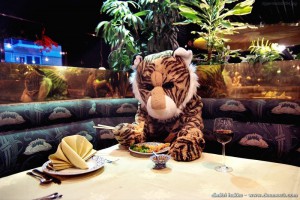 Curious what 2008 brings!
On my greeting card you can see a small selection of the music library 2007. Want to see more or keep an eye on what 2008 us musically brings, surf by for new pictures that regularly http://www.deemee3.com/ will appear. Do you know who I 2007 I put this New Year's in the picture? The solution is on the map…